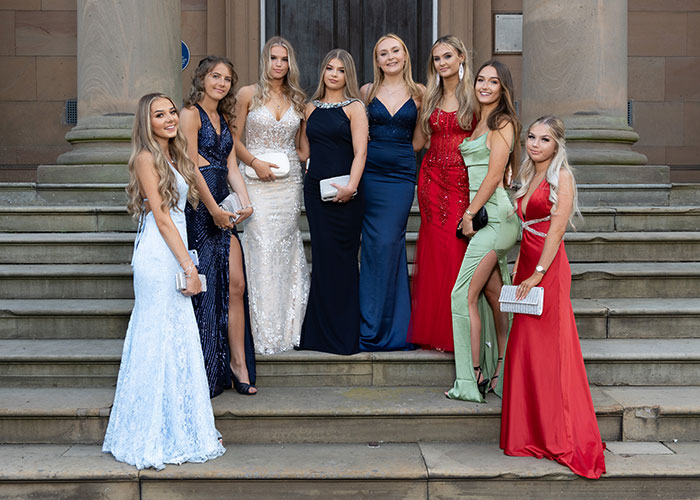 Year 11 students celebrate end of school with prom.
We said goodbye to some of our Year 11 Lymm High students at the end of their high school journey in July. They celebrated in style with a fabulous prom night held at The Courthouse in Knutsford.
Each year the majority of students choose to stay on and continue their studies in the Sixth Form. For those who choose to move on to new pastures, it was the final time they all came together before parting separate ways into further education or into the working world.
Photographer Andrew Collier was at the event to capture the special moments.
Ms Taylor, Assistant Headteacher said: "The sun shone brightly and students fully deserved their red-carpet treatment. They all looked amazing and we could not have been prouder of the wonderful young people they have become."
Photos courtesy of Andrew Collier Photography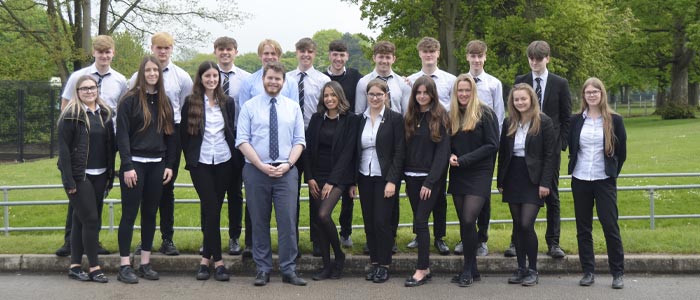 A fond farewell
A fond farewell.
Year 13 Maths said goodbye to Mr Fitzgibbon who is carrying on his teaching career in South Korea.